Take daily to boost your defense!
· Immune Support
· Cold Symptoms
· Fever · Aches
· Joint Pain
· Better Sleep
· & more
SHOP NOW
Soft Launch Special
During the month of September you can become a Rep for free and earn an Infinity Pack for free.
*See details at the bottom of the Home page.
VIEW DETAILS
Previous
Next
Dr. Newman has been exploring the health-related benefits of novel extracts and specific components of Nerium oleander for the past 20 years. Studies have been conducted on the difference Nerium oleander extraction processes and different dose strengths.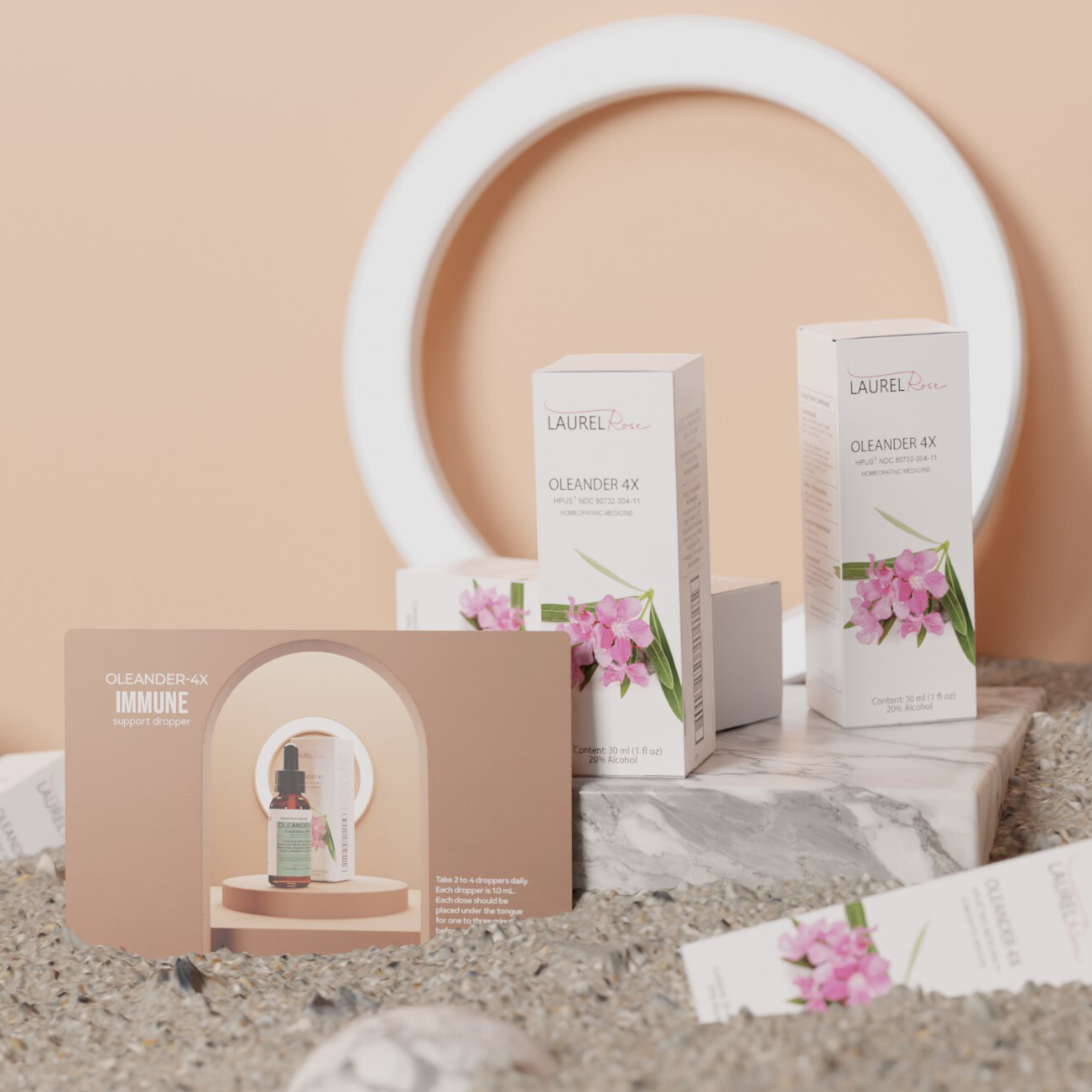 During our soft launch we have a Special Offer for those who are interested in becoming a Laurel Rose Rep. If you purchase Oleander 4X during enrollment and also set up an autoship, we will waive the $50 Rep Kit Fee. This means at checkout you will get your Rep Kit for free.
The second part of this special offer is that you can earn your Infinity Pack for free. Instead of paying $350 to purchase a Infinity Pack, you would need to personally enroll 4 Reps who also made a purchase and set up an autoship. If you accomplish this by October 31, 2022, 11:59 pm CST, you will be shipped an Infinity Pack for free (you only pay shipping).
Infinity Members earn bottle for bottle of Oleander-4X on their customers first order (you only pay shipping on earned bottles). Another benefit of being an Infinity Member is at Star Rank and above your rank requirement, to both earn and maintain, is cut in half.
JOIN NOW